Monday
September 09, 2019
hooLY 10
Monday
September 09, 2019
10 YEARS.

Passed like a dream.

I am now married with 2 naughty kids.

We have done numerous homes, some of them terrible, most of them not too bad.

I couldn't even remember how I had the guts to step away from advertising, something I loved doing for 11 years, switched fields and started all over again with interior design at the age of 33. Actually when I was 15 or 16, I was eager to study interior design or architecture. But back then I was met with a lot of opposition, mostly "Design? How can you support your living with that? You should do finance, go to Wall Street, that's where the money is."

Well, calculating numbers just makes me sick, calculating people even more so. So I chose to become a creative, from advertising to now interior design.

When I first started hoo, the transition was easy. I just went from creating other company's brand to creating my own. All I had to do was to simply make every home unique and human, nothing else.

不求第一,只求唯一。

Over the years, I didn't care about those awards. Most of them could be bought anyway and I just couldn't be bothered by filling in those tedious applications. I didn't really think much about becoming famous (hmmm... I would like to consider myself a KOL so I can get free limited edition sneakers but too bad it never happened even though different press friends quoted me from time to time......) cos I am anti-social and wear shorts 200 days a year. I only did minimal media exposure whenever promotion was necessary. Surprisingly, I still regularly heard people praised us for the work we have created. Guess we must have done something right, considering our low profile and almost zero advertising, ironically.

I sincerely thank you for all your appreciation and support. Strangely, whenever someone tells me our work is great, it doesn't really give me butterflies and I never get too carried away by it. I actually get a bit embarrassed. We are just doing our job, like a tailor is supposed to make a haute couture gown beautiful or a doctor is supposed to cure a patient. It's my responsibility to make your home beautiful and tell you what I think is ugly, no offense.

My only motivation, as always, is to know that our next work can be our best work. I don't look back at the previous homes we have designed, just like I am too embarrassed to look at what I wore 10 years ago, thinking THAT shit was stylish.

To me, interior design is finding the right balance of 4 elements: color, shape, material and size. I have said it again and again I am not an interior designer. I merely help recommend things I like for every client, maybe a layout, maybe a proportion, maybe a piece of tile, maybe a veneer color, maybe a faucet, maybe a chair or even just a cushion. I just basically project my personal taste onto all the work we create.

Luckily, people love what I love.

I guess Creativity does has a future.

Thank you Tony for giving me this name, hoo. It stands for "home of one, one of a kind", meaning we make every home unique, no copy and paste.
Thank you Gloria and Timothy for being our first official client.
Thank you Sai and Arsan for all your help in the beginning of hoo. You set the tone.
Thank you Natalie, Joslyn, Yannes, and Steven for the last few years. You pushed us forward (and occasionally cleaned up my mess whenever I unconsciously said something too blunt to the client).
And thank you Kennie for making such lovely 10th anniversary greeting logo in the middle of the night.

The past few months has been really depressing for Hong Kong. But what doesn't kill us only makes us stronger. I hope our home will recover soon and be as beautiful as ever, and we will continue to create beautiful homes for you.

To the next 10 years.

香港人,加油。

YC Chen
Founder | Creative Director
hoo
September 9, 2019

P.S. If you have continued to read till here, that means you are a friend. Thank you. There is an Easter egg in this open letter, find it and I will buy you a dinner.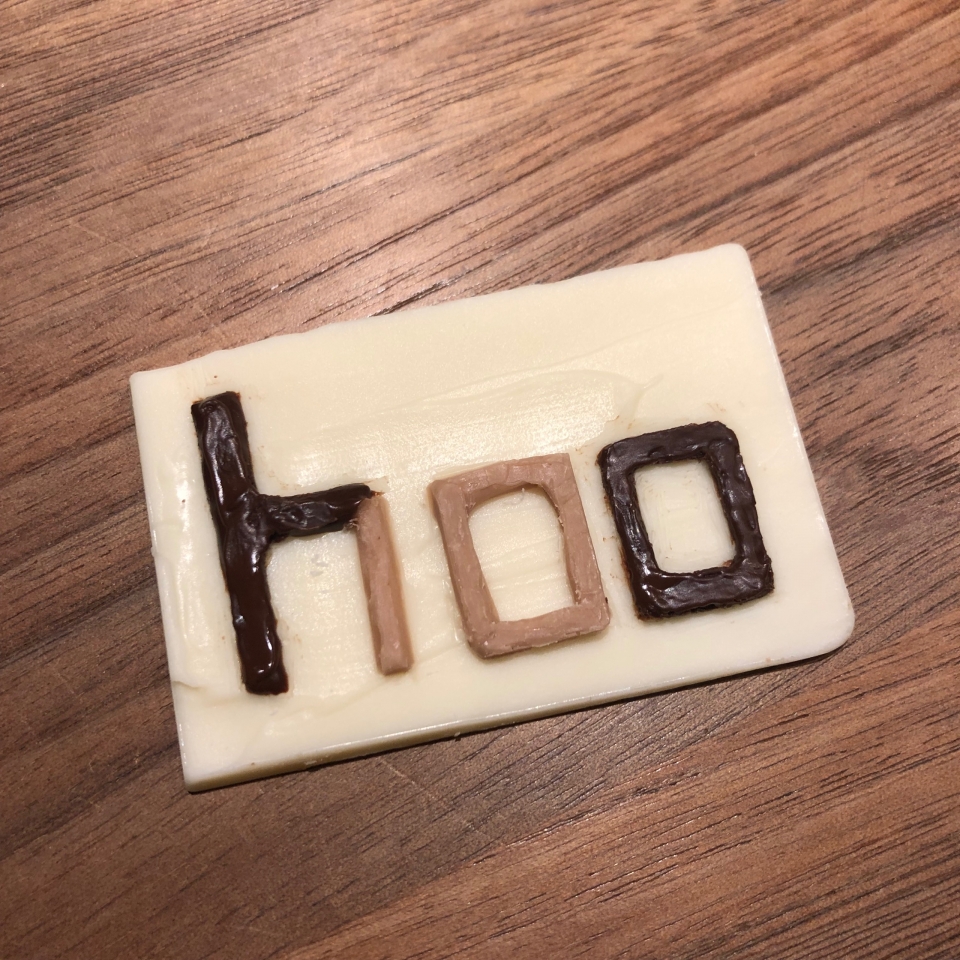 VIEW MORE